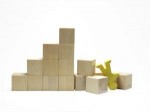 On tap today, marketing mistakes. Learn what you should never do when using social media, the 7 deadliest web copy mistakes, and the worst marketing email (ever).
One Thing You Should Never Do When You're Using Social Media
How to Pull Your Marketing Out of the Mud
The Worst Marketing Email. Ever
The Top 12 Reasons Your Marketing Failed
Happy new year to all of you!
See you in 2010 with a super-deluxe Freebie Friday.
Image: Avolore