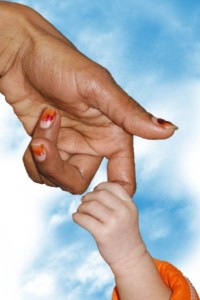 There are two words that are critical to success if you're doing business online.
Why are these important? Because you're dealing with people who can't physically see or talk to you. So, you've got to build up these two words.
The First Word is Trust
If people trust you, they're more likely to believe that you can help fix their problem, and will be more willing to pay you to do it. It's like making deposits in a bank.
Here's how to do it.
Listen harder
First, as Chris Brogan says, grow bigger ears. Start listening to what potential customers are saying. Subscribe to appropriate blogs and join forums in your niche.
Tools to help you listen:
Google Alert: set up alerts to monitor what people in your chosen niche are saying. They'll be emailed to you automatically.
Google Reader: monitor blogs and read about what your potential market thinks, and the problems they have.
Listen First, Sell Later (just a plain link). The author, Bob Poole, was a successful salesman for years. Instead of a pushy, hard sell, he chose to listen – and find out what his customers really wanted and needed. This book tells how he did it.
The Second Word is Authority
You build this by demonstrating your expertise in your chosen niche. If people believe that you are trustworthy, understand their problems, and know their business, they will be happy to pay you to help them.
Here's how to build authority.
Answer questions on forums
Use whatever links or biographical information are allowed to send traffic to your site or blog for more information about you. Don't forget to fill out the forum profile too.
Write guest posts
Make intelligent comments on those blogs, and get the attention of the blogger. Offer to make a guest post on a topic that is relevant and helpful to the blogger's readers.
When you do, say something nice about the blogger and how much you enjoy his/her blog. Don't grovel or gush, just be polite and genuine. Include a brief bio at the end of your guest post, with a link back to your own blog.
Don't have a blog? Tomorrow's post will have some tips to help you start one.