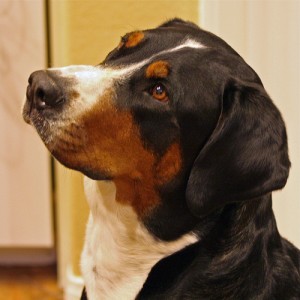 No, not that word – I mean budget. Do your prospects give you odd looks when you mention it?
Sure, you're only trying to find out what the right solution is. There's no point recommending the Lamborghini of graphic design to someone in the market for a Hyundai.  They're both cars, and they'll both give you transportation, but they have entirely different selling points, markets, and prices!
The trouble is, that many prospects don't see it that way. Especially if they're small companies, they're not used to buying marketing or design services.
They have no frame of reference. So, they wonder if you're asking in order to squeeze as much cash out of them as possible.
Some ways to get around the problem:
Educate your clients
They know what houses, cars, and toasters cost, but not web sites or logos. Instead of pointing out your professionalism, or years of experience, talk to them in everyday language. Explain what you're doing and why.
Discuss the effect that changes will have on the amount of time and effort required to create a new web site. Be clear about what's included in the estimate you give, and what will drive the price up. For instance, tell them that three design options and two rounds of revisions are included. After that, it's extra.
Be clear about the goals of the project and what's included
Write up a creative brief (spelling out the market, the positioning, the intended audience, and the messages) and a project scope document – the assumptions behind the price, what the client will get, what you will do, a timeline, changes that could affect the price, etc.)
Create fixed cost products or services
For example, you might offer a PC network tune-up (check for viruses, update software, run diagnostic software, optimize the machines).
Or, maybe a new blogger package (get domain name, upload WordPress theme, add 5 essential plugins, guide to how-to post/edit, upload photos).
Spell out exactly what's included, what the client gets, and how much it costs.
Use an "Olympic pricing" strategy
Michel Fortin recommends breaking your services down into three levels, with each one explained, so the client sees why the costs are different.
For instance, tweaking existing landing page copy would be bronze (lowest price).
Creating a completely new landing page, plus some general SEO suggestions, would be silver (higher price).
A new landing page, SEO ideas, plus the order page, opt-in, and thank you page is the gold level (highest price).
Got any experiences to share about asking for budgets? A lesson learned? Share them in the comments.
Image compliments of Randy son of Robert