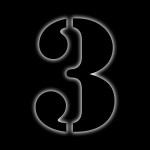 I got my annual telemarketing call from The DMA today.
The one where they try to sell me a vendor listing on their site.  Last year, it cost $395.
First, they try to tell me about The DMA. I know about The DMA, I used to work there.
Then, they try to explain why I should pay $395 (or whatever it costs now) to get a listing when Google will put me on the Web for free.
If I want an ad, I bet I can get quite a bit of Adwords for $395 — and Google keeps sending me discount coupons too.
Lastly, they got my name wrong. It's Jodi. Not Judy.
Why would I want your product?
If you're trying to sell me something, explain why I would want it. Will my listing be at the top of the page, or buried somewhere? Is there a paper directory that gets distributed to DMA members? Or special distribution at conferences and events?
What problem of mine does it solve? (that's mine, not theirs)
What would I get from it that I can't get from Google? Will more of "my people" (ideal clients) see my name? Do they have data showing the response rates? Your product has to cure your clients' headaches (not yours).
Have you done your research?
Before you try to sell something:
check if there's a market for it
be certain the perceived value is higher than the price
identify your market and know how to reach them
understand your market's needs/pain/wants/desires
listen carefully when they tell you something (like their names)
What's the worst telemarketing call you ever got?