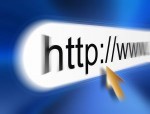 I've decided to follow Darren Rowse's lead this holiday week (if you're going to imitate someone, start at the top!), and post a series of "best of" posts looking back on the past year.
It won't be completely comprehensive, but will point you to some worthwhile content and help you focus your marketing efforts for the new year.
Each post will have a theme: web marketing, headlines, email marketing, marketing mistakes (and fixes), and freebies.
Today's theme is web marketing. I'll add the links to the rest of the theme posts as they go live.
Here are some posts with tips on better landing pages, getting more clicks from your CTAs, and common web marketing mistakes.
7 Little Things That Can Mess Up Your Web Site
What Do Landing Pages Have in Common with Grade School?
Get More Clicks on Your Calls to Action
Image: ilco