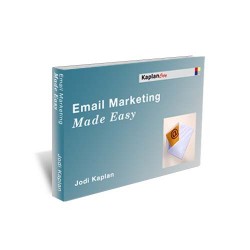 It's a mini-ebook called "Email Marketing Made Easy." It's full of tips to help you get more people to open, read, and respond to your emails.
It's absolutely free. No sign-up or registration required. I released it to my newsletter readers a few days ago, and I'm now making it public. There will be more to come.
Feel free to read it, share it, and pass it along. Just don't sell it or change it.
Here's the link: