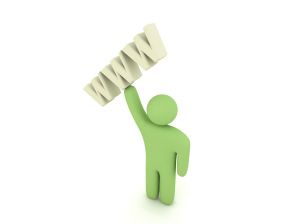 1) Know your audience
You wouldn't talk to stockbrokers the same way you talk to teenagers. Discuss things they care about, in their language. Stockbrokers are obsessed with money; teenagers are obsessed with, well, other teenagers.
2) Invite interaction
If you sell products, make it easy to review and comment on them. If you have services, invite testimonials. Have lots of ways to contact you (prominently displayed). Don't make people hunt for it.
3) Cut the friction
The site should be easy to use. If you cover particular topics on your blog, list them. If you have more than one niche, list those too.
4) Use internal links
Point visitors to other relevant content on your site or blog – encourage people to spend more time with you. The more great stuff they see, the more trust and credibility you build up.
5) Share
You don't have to tell everyone what kind of toothpaste you like, but do tell us something about yourself, your background, and what brought you to start your company or your blog. If it's a blog, put your picture on it. If it's a web site, put your happy customers' pictures on it.
Make your "About" page personal. It should read like a story about an interesting person, not a corporate bio written in the third person. You're a small business, not a faceless corporation, it's about you and your relationships with your customers.
Psst. Special free email ebook tomorrow.
Photo: Ivan Petrov