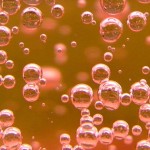 The Greater Westchester Region of Hadassah (an organization that funds medical research to find cures for cancer, MS, and other diseases) had a problem. The economy was tanking and their annual gala was coming up. They count on that money to fund programs, events, and research throughout the year.
They were concerned about the down economy, so they came up with recession proof marketing strategies that worked in spite of the down economy.
Change the focus of your writing
Every year, the organization sent out two sets of letters to promote their gala event. One went out to members, volunteers, and previous donors. The other went to local businesses, asking them to buy ads in the journal program that accompanies the event or pay for event sponsorships.
Normally, these letters are written by volunteer staff. This year, they decided to have the letters written by a professional copywriter (yours truly).
The original donor letter thanked people for their generosity (good), but then went straight to what the organization wanted to get and to do (rather than what the donor would get).
The second letter (to potential advertisers) talked about the organization's long experience, its expertise, and its fundraising goals.
All good things, but not likely to make a connection with someone reading it. The letter also assumed that people knew about Hadassah, had positive feelings about the organization, and were predisposed to place an ad in the program.
I rewrote the letters to focus less on the organization and the work they do, and more on making a connection between the reader and the organization.
Tell a story
The new donor letter started with a story: "Picture a teenager, suddenly confined to a wheelchair because of a genetic disease that caused her to shake and twitch uncontrollably." It then goes on to describe how the doctors at Hadassah helped her — she was walking two weeks later.
The letter soliciting ads for the event program was changed to a flier (since it was really a handout, rather than a letter) with the headline: Miracles Performed Daily: Support Hadassah's research to cure Multiple Sclerosis and Parkinson's. It goes on to describe why people should give (the teenager story), where the gift goes, and how to contribute.
Original Gala Ad Solicitation Letter
New Gala Ad Solicitation Letter
Free marketing: engage your audience: and their friends
Hadassah recognized the need to broaden its donor base and decided to honor people who'd made significant contributions (in time and effort) to the broader community in addition to those who already supported the organization. The honorees were delighted, and invited their friends and business associates. It was a free marketing strategy that brought more people and more donors to the event.
Make it fun!
There was a silent auction including: a spot in the pit at a Daytona race; a private plane ride, with lunch, roundtrip to Nantucket from New York; and a brunch basket with bagels, cream cheese, and home made gravlax. Plus, "gambling" (proceeds to the charity), and a mystery balloon pop. Buy a balloon for $50, and get a prize worth up to $100.
I promised not to share the details of how much money they raised, but it was the most successful event the region has ever run.