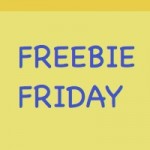 Today's Freebie Friday is a book written in 1923. While some of the references are a bit quaint and the brands long-gone, the information inside is as true now as it was then.
Even back then, there was a raging argument over whether copy should be long or short, because 'people don't read.'
In fact, this book is the basis for modern direct marketing (which is the basis for measurable internet marketing).
Should you say you're the best in the world?
Does claiming the lowest prices in existence drive more sales?
Is it a good idea to focus on a specific group, or is it better to talk to as many people as possible?
To find out, <scientific-advertising>download your free copy of Scientific Advertising.