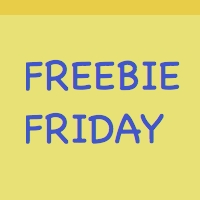 Today's Freebie Friday is also a birthday party (not mine, but a new blog by my dear invisible friend, Tom Bentley).
How to describe Tom Bentley?
Maybe two parts Mark Twain, one part John Steinbeck?
No, Tom has a wicked wit all his own. His verbal swordplay will leave you gasping; when you're not collapsing in gales of laughter.
His videos should come with warning labels.
Warning: Watching these videos may lead to side-splitting. Before viewing, stock up on duct tape, staples, and glue.
He's also the proud sponsor of the longest thread on Triiibes (206 pages and 2466 posts, and counting).
The Freebie Part
Actually, there are two freebies.
One, he's just started a new blog. It's called The Write Word. Go visit.  If you want to make him smile, leave a comment with either "gack" or 'bacon" in it.
Two, while you're there, check out his free ebook, "Creative or Commercial, You Don't Have to Choose."  Lots of great tips about engaging your customers and telling a story. It's on the right hand side of the blog. Just click to download.