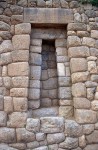 I've been writing quite a few posts about niches, and important it is to concentrate your focus (rather than scattering your efforts and your money). Here are some of the best posts, gathered all in one place.
Is Your Marketing Missing Its Target?
How to Pull Your Marketing Out of the Mud
Earn More Money Marketing to Fewer People
Can You Have More Than One Niche Market?
---
FREE LANDING PAGE REVIEW
Got a landing page that's not converting? Get a free review (space is limited).
Sign up here.