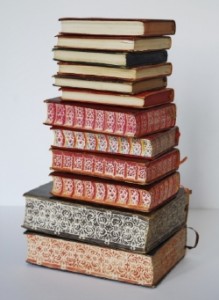 Anything that changed your life? Let you focus in a whole new way? Gave you a big AHA moment? Or even just the ones that are covered with yellow stickies, with well-worn pages?
Some of mine:
1. Linchpin by Seth Godin
2. Tested Advertising Methods by John Caples
3. How to Win Friends and Influence People by Dale Carnegie
4. Scientific Advertising by Claude Hopkins (get a free download here)
5. Tribes by Seth Godin
6. The Copywiter's Handbook by Bob Bly
What are your favorites? Share them. Or, share one you hated (if you dare).