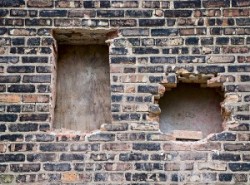 Why do you have a web site anyway?
Once, they were somewhat exotic, but now most businesses consider them as necessary as lights and telephones.
Why?
Your web site is your introduction to your customers. Your web site should reflect your niche(s) and appeal to "your people," (the kinds of clients you want to attract) rather than trying to appeal to everyone.
Are multiple niches OK?
It's OK if you have more than one business niche, or more than one business, as long as they fit together. You can start with marketing to brides and expand to new moms. Or work with both elementary schools and law firms. Elementary schools and law firms have little in common, but it works if you're providing the same service to both (say, IT consulting or graphic design work).
However, there are some things that just don't belong on the same web page (or even the same web site).
Divorce lawyer and bait shop?
Do not offer your services as both divorce lawyer and bait shop on the same web site.
Sauerkraut and ice cream are both great. Just don't mix them together and expect the result to taste good.
People seeking a divorce have different problems and questions on their minds than people who want to go fishing. One needs to know about separating assets, possibly alimony or child custody. The other is interested in fishing line, rods, reels, and which bait attracts a particular kind of fish.
If you've got two wildly different businesses, separate them. Have one site for the bait shop, and another for the legal services. It's not only confusing to put them together, it's poor marketing.
Domains are cheap. You can buy one for $10. Hosting is cheap too. Try Hostgator (use this link and I get a reward).
Get an opinion
Think  you need two sites?  Not sure?  Post your niches in the comments and find out.  I'll answer your questions there.