How you treat your customers is an integral part of your business. Treat them badly, and they will leave. Treat them well and they're your friends (and will tell their friends too).
Statistics show that unhappy customers tell 10 other people about their experience. They also show that it's much cheaper to retain existing customers than to find new ones. This is particularly important in the current economic downturn.
So, here are some examples of what to do (and not do) when your customers have a problem.
The Good
(courtesy of Becky Blanton):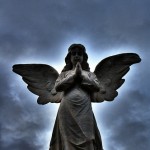 "I tried to renew my Writer's Market membership online after it expired last week. The system was glitched and after 30 minutes of trying to renew I finally called customer service to do it over the phone.
Hours of operation are 9-5 and it was 4:52, so I fully expected to be placed on hold and then told they were closed for the day.
But – I got a great operator. She apologized, told me the site was experiencing some problems they expected to be resolved in a day or two, then renewed my account for a full month for free.
She said once the system was operational again I could renew then. They could have just said, "Wait," but she said, "I know how important the site is to a writer so let me get you a free membership for the next 30 days until it's fixed." Better yet, when I got off of the phone it was 5:15 and not once did I feel rushed or pressured because it was "quitting time." Yeah Writer's Market!!!"
The Bad
Last year, I started getting Prevention magazine. This puzzled me, since I hadn't subscribed to it!
I called their customer service and was told that it was a gift subscription, from a company I'd never heard of. They gave me the name of the company and it turned out to be a distribution and fulfillment center in Colorado.
When I tried to call, I got a recording saying the number had been disconnected. So, back to Prevention I went. They said they couldn't help me. So, they continue to send me an irrelevant, unwanted, and impersonal magazine that I don't want, because their system won't allow them to cancel the subscription!
When I got my copy of Seth Godin's book, Tribes, there was a mailing label inside from a charity called Cell Phones for Soldiers. It said to send them old cell phones and they would forward them on to troops serving overseas, allowing them to call home.
I had a spare phone, so I put wrapped it up, put it in a box, and headed over to the post office on my way to a meeting. They wouldn't take it. It wasn't wrapped perfectly. So, I had to take everything out, throw the box away, and head to my meeting weighed down with two cell phones. Then, the next day, I had to go back (this time, with tape and a box, unwrapped) and redo it!
The Ugly


The New York Times (Nicholas Kristoff's column 3/1/09) reported the story of a mother whose college-age daughter, Michelle, was sick (and eventually died) from colon cancer.
Her doctor told her to leave school, but the insurance company wouldn't cover her unless she attended classes (this has since been changed). She stayed in school in order to keep coverage, while undergoing chemotherapy.
When her mom was dealing with the insurance companies, one executive "told her indignantly that the company had already paid out a lot of money for Michelle. She responded, 'I would give my life for you not to have to pay one cent for my daughter.'"
Share your stories of customer service successes (and nightmares) here.
wikipedia (devil)
gaeten lee (gargoyle)