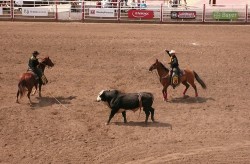 A roundup of must-read blogs that will help your blogging, improve your sales strategies, and build a community online.
Blogussion
Alex is a teenager, but don't let that stop you from reading his blog.  He gets it.  He understands how to build a community, monetize your blog, and become a better blogger.  He also likes Macs (must be a good guy). Guest Posting Strategy
Bob Poole's Water Cooler Hangout
Bob was a successful salesman for many years.  Unlike other salesmen, Bob would listen first, and sell later (in fact that's the title of  his book) He's now a business coach and speaker. Ten Secrets for Sales Failure.
Got any great blogs to recommend?  Add them in the comments.
(No cows were harmed in the writing of this post).