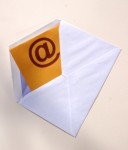 Email newsletters are a great way to keep in touch with your prospects, get speaking engagements, and establish yourself as an expert. However, if you're just starting out, it's easy to make "newbie" mistakes. Here are five mistakes you should avoid (and how to fix them).
1. Sending your newsletter or promo emails to people who didn't sign up for them.
That includes people in forums, people you met at events, people you've been working with on a project, and email addresses on group emails you got from other people. This is spamming. It will get you blacklisted. Blacklisting means that even your legitimate emails may not get through.
2. Using Outlook to send your newsletter or marketing emails
Letting people who don't know each other see each others' email addresses is unprofessional and makes you look like a newbie. Don't bcc either.
Instead, use an ESP (email service provider). They'll automatically add subscribers who opt-in, remove people who opt-out, and make sure that your subscribers don't see each other. You'll never have to worry about sending addresses in the open by mistake, or to people who asked for them. I use AWeber (affiliate link) for this. Really, it's worth the few dollars for peace of mind!
3. Going on and on and on
I know, there's a big fight about short copy vs. long copy (for sales letters, for blog posts, and for emails). It's not a new fight. However, it is true that it's harder to read large blocks of text online. Keep it within a page or a page and a half (about 500-600 words). Break up the text into small bits so it's easier to read.
4. One email, eight topics
Keep it simple, don't try to talk about too many topics at once. If you've got lots of news, spread it out over several emails. Just think, this way you'll have eight newsletters' worth without any extra work.
5. Being irrelevant
You may be excited about your new cat, Miss Eartha Kitty, but your subscribers signed up for design tips. Keep your emails focused on what your prospects and clients want to hear from you. If you like, put Miss Kitty up on Flickr, and send the link to your friends.
Photo: Stephanie Hofschlaeger
---
Want more conversions?
Website not converting? Find out why.
For free! No risk. No obligation.
Just click the link to get your free analysis.
---