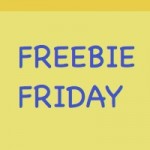 It's the last Friday of the month, so it's time for Freebie Friday. This month's edition will tackle the difficult (and ongoing) problem of average email open and click through rates. If you check the Q&A on LinkedIn, Marketing Professionals or other business forums, you'll see lots of questions about email open rates. What open rate will I get? How many people will click on my link? What will my conversion rate be?
They're tough questions, and you'll see lots of answers (including mine) saying that "it depends." Not that I (and my fellow responders) don't want to be helpful, it's just that the results you will get depend on lots of different factors (list you use, your niche, what you want people to do, what they get for doing it, the words and design you use, even time of day). Too many options for a one size-fits-all answer.
However, there are some things that will help. Each year MailerMailer analyzes thousands of marketing emails and puts out a report with detailed statistics on open rates by industry, click-through rates, time of day and lots more.
A few highlights from 2008:
Highest Average Open Rates
General Small Business: 16.49%
Education/Training: 15.76% (largest gain over 2007, when it was 13.76%)
Government: 25.6%
Nonprofit/Trade Association: 14.6%
Highest Average Click Rates
Religious/Spiritual: 6.66%
Real Estate: 6.35%
Transportation/Travel: 4.65%
Average Click Rate by Format
Text: 3.24%
HTML: 2.83%
Open Rates by Subject Line Length
Under 35 characters: 19.64%
Over 35 characters: 14.83%
Get the full report at MailerMailer Report